The most aesthetic and comfortable treatment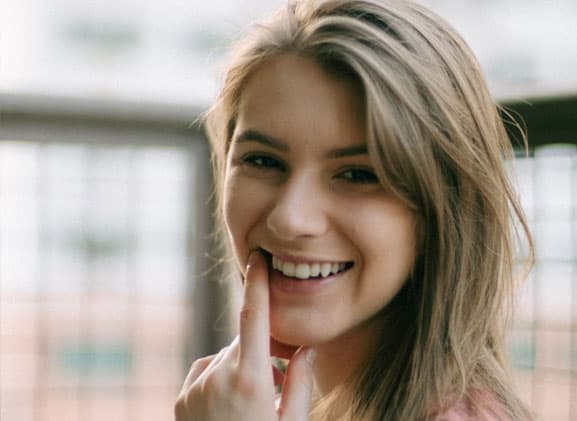 Shhhh. They'll only know you're wearing braces if you say so.
At the Manzanera Dental Clinic we are specialists in Invisible Braces in Valencia. Many, many patients have already trusted us.
We are suppliers of the Spark brand and Invisalign Diamond level , the certificate of highest distinction that endorses the experience and technique of our doctor David Manzanera in the use of Invisalign orthodontics.
Invisalign and Spark experts
Why Invisalign orthodontics with David Manzanera?
David loves his job and you will get on well with him from the very beginning. With him you will experience trust, security and planning with clarity and friendliness. He will also be able to show you hundreds of cases similar to yours with pictures of before and after his treatment at our clinic in Valencia so you can see for yourself his experience of more than thirteen years in exclusive dedication to invisible orthodontics. 
Dr Manzanera is an Orthodontics associate professor at the Faculty of Odontology of the University of Valencia since 2009. Here he accomplished his doctoral thesis in 2008 marked with and Excellent Cum Laude. He participates as a collaborator professor at the Master in Orthodontics since 2004 in which he currently trains other dentists in the application of Invisalign invisible orthodontics and lingual orthodontics.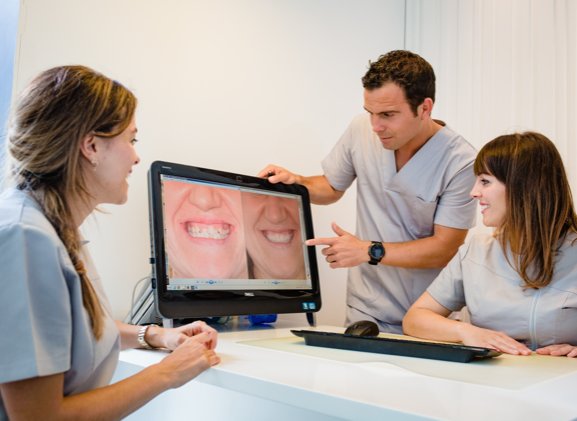 BENEFITS OF invisible braces
The number of orthodontists that treat themselves with Invisalignis increasing every day! If these specialist rofessionals use it in their own mouths it must be because its benefits are countless: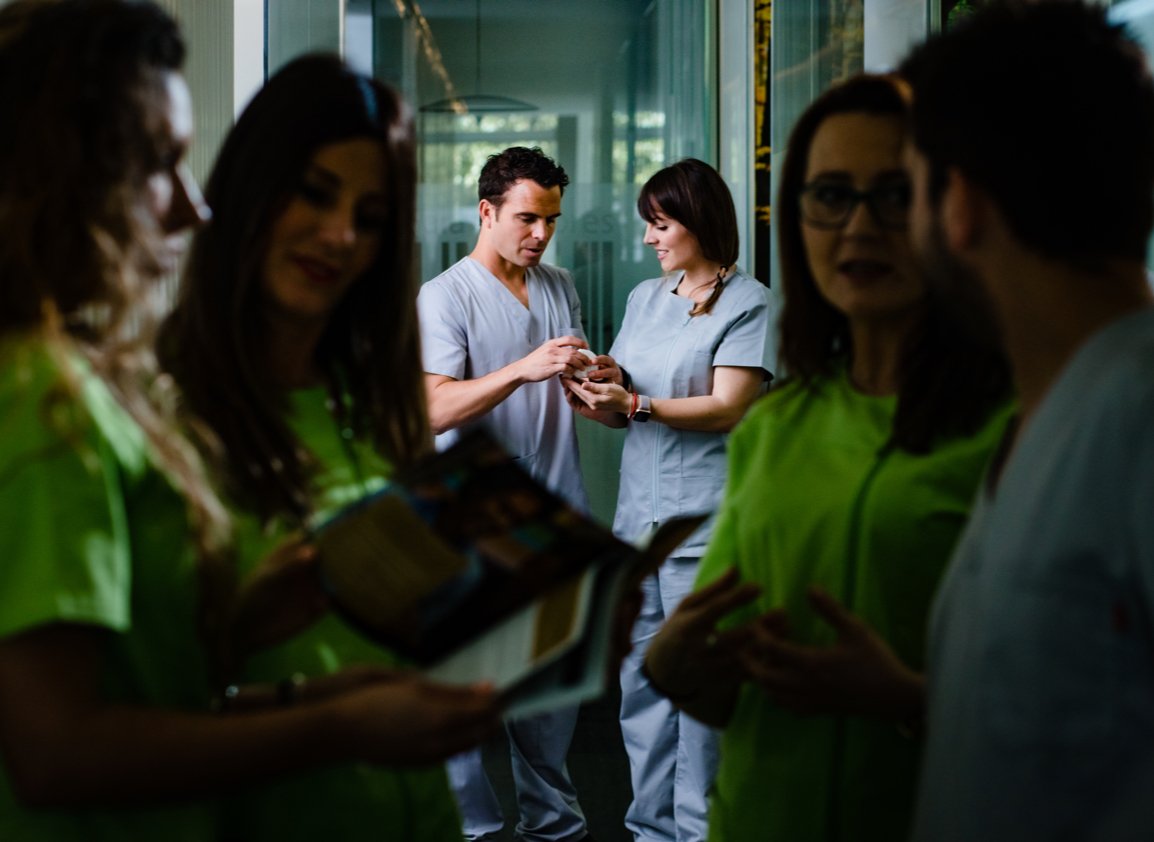 The confidence of leaving your mouth in expert hands
Dr. David Manzanera is one of the few professionals in Spain and Europe with a wide experience in both Invisalign and Lingual Orthodontics so he will be able to recommend you the best treatment for your case and help you choose. Because both have their limitations and indications, only someone who uses them regularly can advise you the way you deserve. 
Healthy mouths,
perfect smiles
We show you cases like yours already successfully resolved with Invisible braces
100% INTEREST FREE FINANCING
Many patients have already trusted in us
In addition, now we put it as easy as we can and we offer you the best price invisalign in valencia. We fund you an invisible orthodontic treatment Invisalign at an incredible price in comfortable monthly payments and no interest!
Clínica 100% recomendable. Toda mi familia acude a ella desde que la conocí con mi tratamiento de ortodoncia invisible. Es el ejemplo perfecto de que un servicio excelente puede tener un precio razonable.
Trato excelente. Es mi clinica de confianza, en ella me he realizado mutliples cosas incluida el Invisaling, con el cual obtuve un gran resultado. Totalmente recomendable, cercanos, familiares y siempres dispuestos a ayudarte al maximo.
Me han realizado el tratamiento Invisaling en la clínica más bonita y moderna de Valencia, en Clínica Dental Manzanera. Estoy muy contenta con los resultados. Muy recomendable, tanto por el trato y la profesionalidad de todos.
The Invisalign orthodontics is a new and revolutionary system with which we can improve your smile thanks to a set of clear plastic aligners designed and planned by your orthodontist. They are custom-made in the US with the latest 3D and CAD/CAM technology for your comfort.
These removable aligners are changed after ten or fifteen days and each one puts a gentle pressure on the misplaced teeth to put them back in their place. These forces are soft what turns this orthodontics in a painless system that does not interfere in your appearance or your daily life.
Invisalign orthodontics treatment in Valencia, the importance of a beautiful smile.
In your daily life, with your friends, your partner, at work, in front of the mirror. Smiling with confidence, being proud of how your teeth are improving and giving you joy, transmitting good feelings and happiness are important to everyone. To socialise, look good and for your health: we like to see you smile. 
Scarcely any emergency: in the external attached orthodontics you can feel something poking your mouth or have a loose bracket that would make you come to the clinic unexpectedly. Or you could also have problems during the weekend. This does not happen with Invisalign: if there is something bothering you just do not put it on that day until you visit the clinic.
Great as splint for contact sports: it protects your wear down your teeth by bruxism or clenching in the night. If you practise a sport in which you can receive hits or slaps (football, basketball, handball, water polo, martial arts, etc.), this orthodontics will not cause you sores or wounds in your mouth and lips.
Science behind your smile: Invisalign puts millions of euros every year in the development and improvement of the system.
Invisalign orthodontics offers specific solutions for each age range, and depending on the difficulty of treatment, from the mildest to the most complex. 
Invisalign First: boys and girls from 6 to 10 years old
Invisalign Teen: It is indicated for girls and boys between 11 and 17 years old
Invisalign Lite: slight misalignment in adults
Invisalign Full o Comprehensive: complex misalignments in adults
Make your appointment now. It's time to smile.