Lingual Orthodontics in Valencia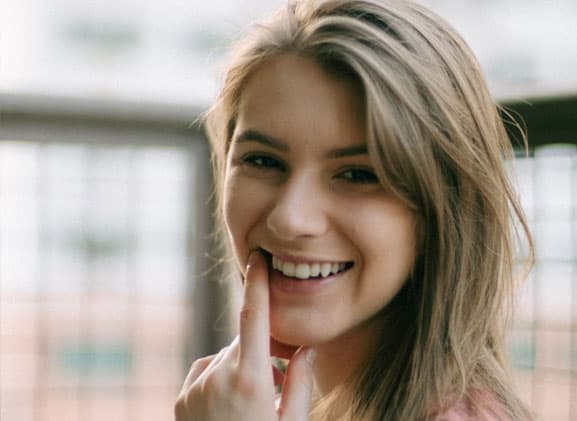 Expert clinic in Lingual Orthodontics in Valencia
The lingual hidden Braces
100% Invisible
The lingual braces is the one with the brackets arranged inside, in the inner or lingual side of the teeth, hidden from the naked eye. It is effective, comfortable, not removable, for every case and almost invisible! Lingual orthodontics means smiling from the very beginning because the device works from the inside.
It is the fulfilment of a brackets orthodontics displayed in the lingual or inner face of the teeth so as to result virtually invisible. 
¿What is Lingual Orthodontics?
¡The best orthodontics in the world and our speciality! It is the ideal way to wear a perfect smile with aligned teeth in a few months without being noticed. 
In lingual orthodontics brackets are in the inner face of the teeth. This meaning: the device makes its job from the inside, working on the invisible area of the teeth. For this reason, it is the most discreet orthodontics treatment nowadays, even more than Invisalign.
ADVANTAGES OF
LINGUAL braces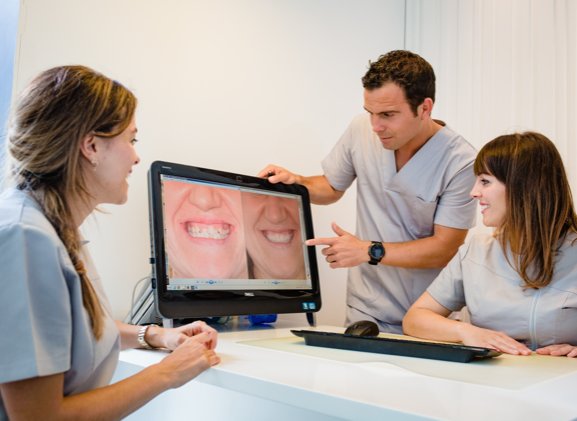 ¿Why Invisalign orthodontics with David Manzanera?
David loves his job and you will get on well with him from the very beginning. With him you will experience trust, security and planning with clarity and friendliness. He will also be able to show you hundreds of cases similar to yours with pictures of before and after his treatment at our clinic in Valencia so you can see for yourself his experience of more than thirteen years in exclusive dedication to invisible orthodontics. 
Besides, he is one of the few professionals in Spain and Europe with a wide experience in both Invisalign and Lingual Orthodontics so he will be able to recommend you the best treatment for your case and help you choose. Because both have their limitations and indications, only someone who uses them regularly can advise you the way you deserve.
Healthy mouths,
perfect smiles
We show you cases like yours already successfully resolved with Lingual braces.
100% INTEREST FREE FINANCING
Our only interest , is that you really smile.
For a specialized assessment and a no-obligation budget for your particular case, you can request a free, no-obligation appointment.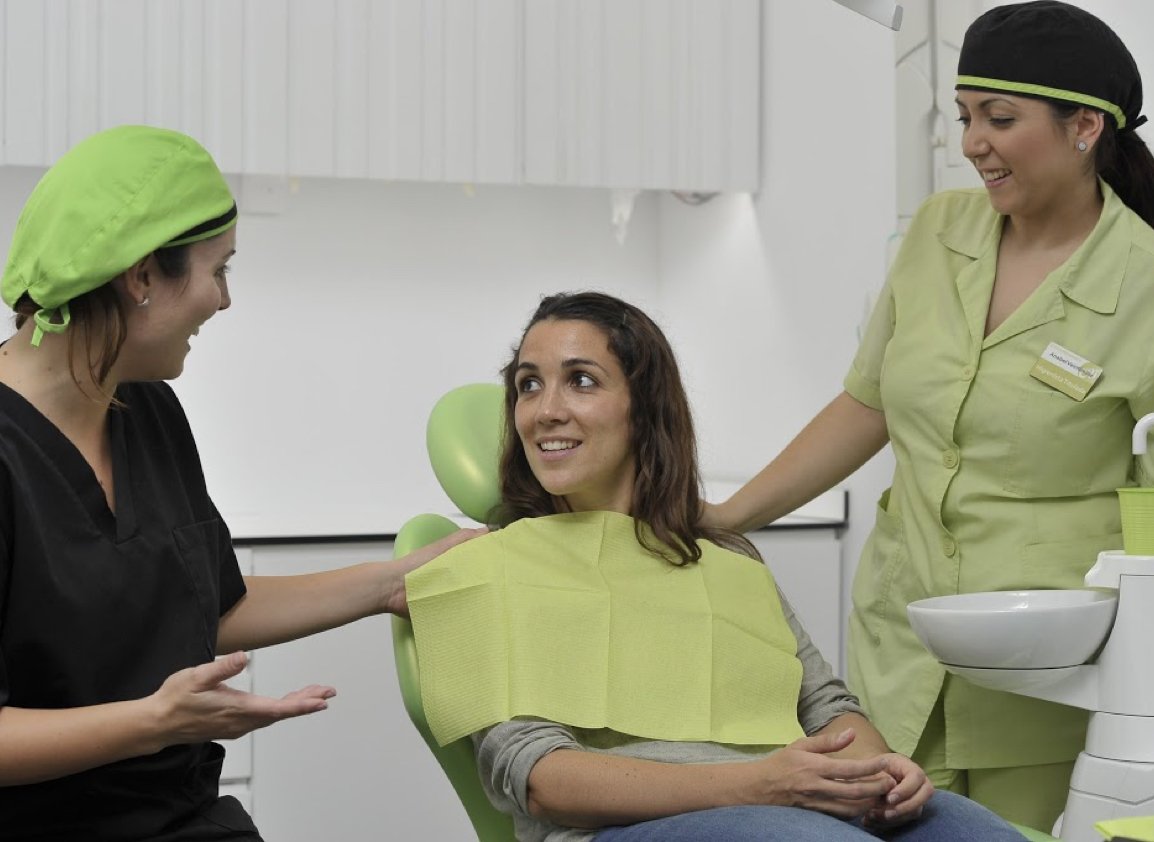 Los mejores!! Me hice una ortodoncia lingual y he quedado súper feliz con los resultados, mis dientes están perfectos! Además todo el equipo es fantástico, son súper atentos, siempre dispuestos a atenderte con la mejor actitud y profesionalismo.
Mi experiencia ha sido muy buena, al principio tenia dudas acerca de la ortodoncia lingual pero me transmitieron mucha confianza y los resultados han sido excelentes, muy rápidos y sin llagas ni molestias!!. Trato excepcional por parte de David y de todas las chicas de la clínica. Lo recomiendo 100%
Me acabo de realizar una ortodoncia lingual y un tratamiento dental y estoy muy satisfecho por el resultado. Tanto David cómo todo el equipo son auténtic@s profesionales y el trato que he recibido ha sido excelente. Recomiendo 100 % esta clinica. Gracias a tod@s !!!
Thousands of doctors are treating their patients with lingual orthodontics. Is as effective as the conventional one on the outer side of the teeth. Ever more orthodontist in Valencia, Spain and the world offer this system as an alternative to the lifelong external metallic braces. 
However, it is not the system what is important but the hands that handle it. For that reason we will show you real cases like yours treated by Dr Manzanera since experience and professionality are the key to success in Orthodontics.
In our clinic we use the Incognito® technique, a revolutionary technology developed in Germany that makes possible the customized design of the brackets for every patient once his/her dental model has been scanned and digitalised in 3D. This is how we carry out a completely personalised treatment. There are many other lingual orthodontics techniques but this one is, in our well founded judgement, the best by far. 
The archwires that align the teeth and give shape to the arcade are bent and manufactured by a robot, following the accurate instructions of your orthodontist, therefore human error while production is minimised.
The lingual orthodontics Incognito Lite is used in simple and easy cases for small movements in the front teeth, upper and lower, if they have moved after orthodontics. You would only wear brackets in the inner face of the eight front teeth! Easy, inexpensive, invisible and really effective. Lingual orthodontics does not have to be expensive or complex and you would not have to wear an outer system or a removable plastic: lingual orthodontics with Incognito can be your solution if some of your teeth moved again after the orthodontics or if you have a mild dental crowding in the upper or lower teeth and the rest of them fit together perfectly.
Make your appointment now. It's time to smile.